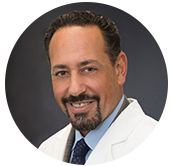 Board-certified, fellowship-trained spine surgeon Jason D. Cohen, MD, FACS, was recently awarded the 2019 Golden Apple Award for Excellence in Orthopedic Resident Education from the Monmouth Medical Center.
In addition to serving as the Chairman of the Department of Orthopedic Surgery at Monmouth Medical Center, Dr. Cohen manages the Professional Spine and Scoliosis Center at Professional Orthopaedic Associates, where he is dedicated to providing patients with comprehensive education as well as exceptional care for cervical, thoracic, and lumbar problems, including sciatica, herniated discs, scoliosis, and degenerative disorders.
To learn more about Dr. Cohen or to schedule an appointment, please call (732) 530-4949.